About
---
Homeopathy in Central Florida
We are fortunate to live in this part of the world where we have access to an abundance of natural beauty and where many medicinal substances can be found, including substances that become homeopathic remedies. Many of these remedies should be a part of everyone's home medicine chest.
My first personal experience with homeopathy occurred in 1989 when experiencing symptoms of influenza. My recovery was much quicker than in the past and it convinced me that homeopathy was worth exploring. With success and struggle of clinical practice my world was suddenly upended in 2003 when I developed severe neurological symptoms diagnosed as multiple sclerosis. However, I also knew that I had mercury toxicity and, two years later, discovered that I had Lyme Disease. Now fully recovered, the healing lessons I learned on this journey are an integral part of my practice.
While I see people with a wide range of health concerns, I have a special interest in working with children diagnosed with Autism, ADHD and other developmental disorders, and with adults diagnosed with multiple sclerosis, other autoimmune disorders, depression, anxiety, chronic fatigue syndrome and fibromyalgia. In addition, the method of homeopathy that I employ works well with those diagnosed with Lyme disease and who have a variety of problems resulting from heavy metal (e.g., mercury) toxicity.
Feel free to contact me with any questions and to determine if homeopathy might be right for you.
---
Bio – Jeffrey L. Prickett, Psy.D., L.Ac., RSHom (NA), CCH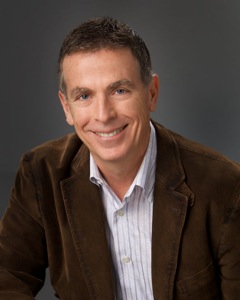 Dr. Prickett received the Doctor of Psychology degree in 1985. Shortly before obtaining his psychology license in 1987 he was introduced to the benefits of homeopathy. He began his formal, professional studies of homeopathy in 1989.
Dr. Prickett began using homeopathy in his practice in 1990. He attended acupuncture school from 1992-1995 to broaden his knowledge base, and is now licensed in both acupuncture and psychology.
Dr. Prickett received his homeopathic training from numerous world-class teachers and earned the Homeopathic Master Clinician certificate from his studies with the internationally known teacher Louis Klein. He is certified by the Council for Homeopathic Certification, is a registered member of the North American Society of Homeopaths and is a member of the National Center for Homeopathy. For more information on homeopathy, visit the National Center for Homeopathy. Schedule an appointment today…..I look forward to helping you!
Copyright © Homeopathy and Natural Medicine Center Orlando Florida