My Story of Recovery from Mercury Toxicity, MS and Lyme Disease with Homeopathy and Natural Medicine.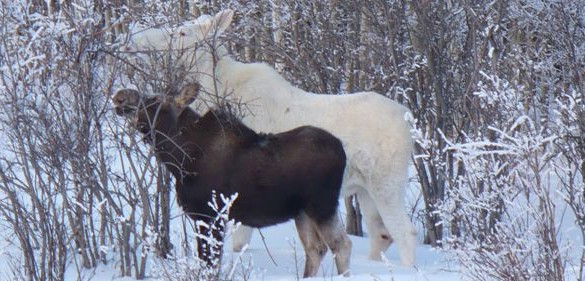 The following link was a Letter to the Editor published in the May 2005 Townsend Letter: The Examiner of Alternative Medicine. It covered the course of my first year of treatment and recovery from mercury toxicity and a diagnosis of multiple sclerosis. What is written below summarizes my treatment since that time, including the discovery of and treatment for Lyme Disease.
As I wrote in my 2005 Townsend Letter article, my recovery was considerable during the first year after receiving diagnoses of mercury toxicity and MS. By the end of 2005 I had shown greater progress and was no longer sensitive to heat. For many people, this is a common symptom of MS but is also seen in those with mercury toxicity. In essence, the mercury toxic individual becomes a walking, talking thermometer in that their body-burden of mercury reacts quickly to heat, much like an old thermometer, and they feel worse as a result. With the reduction of mercury levels, my reactivity to heat became a thing of the past. Still, by the end of 2005, my residual symptoms kept me focused on understanding the causes and treatment of my condition. I felt there was a distinct microbial "flavor" to my remaining symptoms and it was at that time that testing for Lyme disease was recommended. I doubted that I had Lyme disease but suspected it in two of my clients. I decided to run the test and had these two clients do the same, thinking I knew the outcome. The reverse was true; I was a strong positive while they were negative.
Over the next few months I read extensively about Lyme disease and began to consider the top specialists in the field. I eventually saw Richard Horowitz, MD, a superb physician practicing in the Hudson River Valley area of New York State. It took three months to obtain the appointment but his expertise and thoroughness made it worth the wait. I began six months of intensive antibiotics but had to discontinue them after a fungal infection developed. Since my response was only marginal, he recommended an herbal program known as the Cowden protocol to deal with Lyme disease. This herbal approach was quite beneficial but required frequent adjustments. Since mercury levels were tested as below detectible limits in 2005 I mistakenly took my focus off continued mercury removal as mercury and lead were still present in deeper tissues.
Over the next several years, I saw continued evidence of recovery and was able to discontinue the Klenner protocol in 2008 with its daily injections of thiamine and liver extract. The focus on Lyme disease was paying off but I was giving only minimal attention to ongoing treatment of mercury toxicity despite subsequent testing that showed increased levels of mercury and lead. Homeopathic treatment also continued but there were breaks, two changes in practitioners and eventually I realized that something was blocking the effectiveness of the remedies. In short, there was an obstacle lurking that I hadn't fully realized because I continued to function better and better.
By the end of 2010 and into early 2011 I had two epiphanies. The first came from a book written by a physician and homeopath from Holland, Tinus Smits, MD. In it he discussed his attempts to treat children with autism. Eventually, he realized that homeopathy, as it is typically practiced, provided somewhat limited results and that the cause of the disease needed to be addressed. Be began to use "clearing" remedies or remedies that helped the body rid itself from the effects of toxins, medications and, sometimes, vaccinations received earlier in the patient's life. From that point forward his results improved dramatically. Interestingly, I later learned of another homeopath in the US who was coincidently using a similar approach, also showing greatly improved results in a variety of illnesses. I realized that this model was applicable to many adults with chronic disease, including autoimmune disorders like MS.
The second "discovery" was the work of Andrew Cutler, Ph.D. After suffering with an unknown illness for several years, he finally found that his problem was mercury toxicity. With a doctorate in Chemistry from Princeton University he dove into the scientific literature to learn all he could about mercury illness and the substances that can rid the body of this noxious material. His approach is practical, scientific, efficient and gentle. My personal experience has been highly consistent with his reports of benefit and I am grateful for the insights he provided.
Since using this newer approach to homeopathic treatment I no longer need any direct treatment for Lyme disease, not herbs and certainly not antibiotics. And I now realize that I made many correct decisions in my recovery, and a few incorrect ones. I now see that my health issues beginning in 2003 were the result of high levels of mercury, lead and, essentially, a toxic load on the body with which I could no longer cope without assistance. The presence of Lyme disease complicated the symptomatic picture but, once realized, was able to be handled over time. The primary error was in not effectively and completely ridding the body of its load of heavy metals, something I am now correcting.
My journey has left me optimistic when people with even serious chronic illness come to me for in-person or telephone consultation. I have learned more over these last 8 years about illness and, especially, about healing than I did during my many previous years of education.
As before, my spirituality through these last eight years has deepened and, for this, I am grateful. Some of my best teachers in this regard come from the Contemplative and Celtic Christian traditions but from many other areas of the faith as well. I am immeasurably thankful to many and will conclude this posting with a verse that sustained me through those early months of struggle and uncertainty.
"For I know the plans I have for you," declares the LORD, "plans to prosper you and not to harm you, plans to give you hope and a future." Jeremiah 29:11